Not So Personal Space
Keep calm. Avoid strangers. Protect your personal space to get to the final destination.
How to play: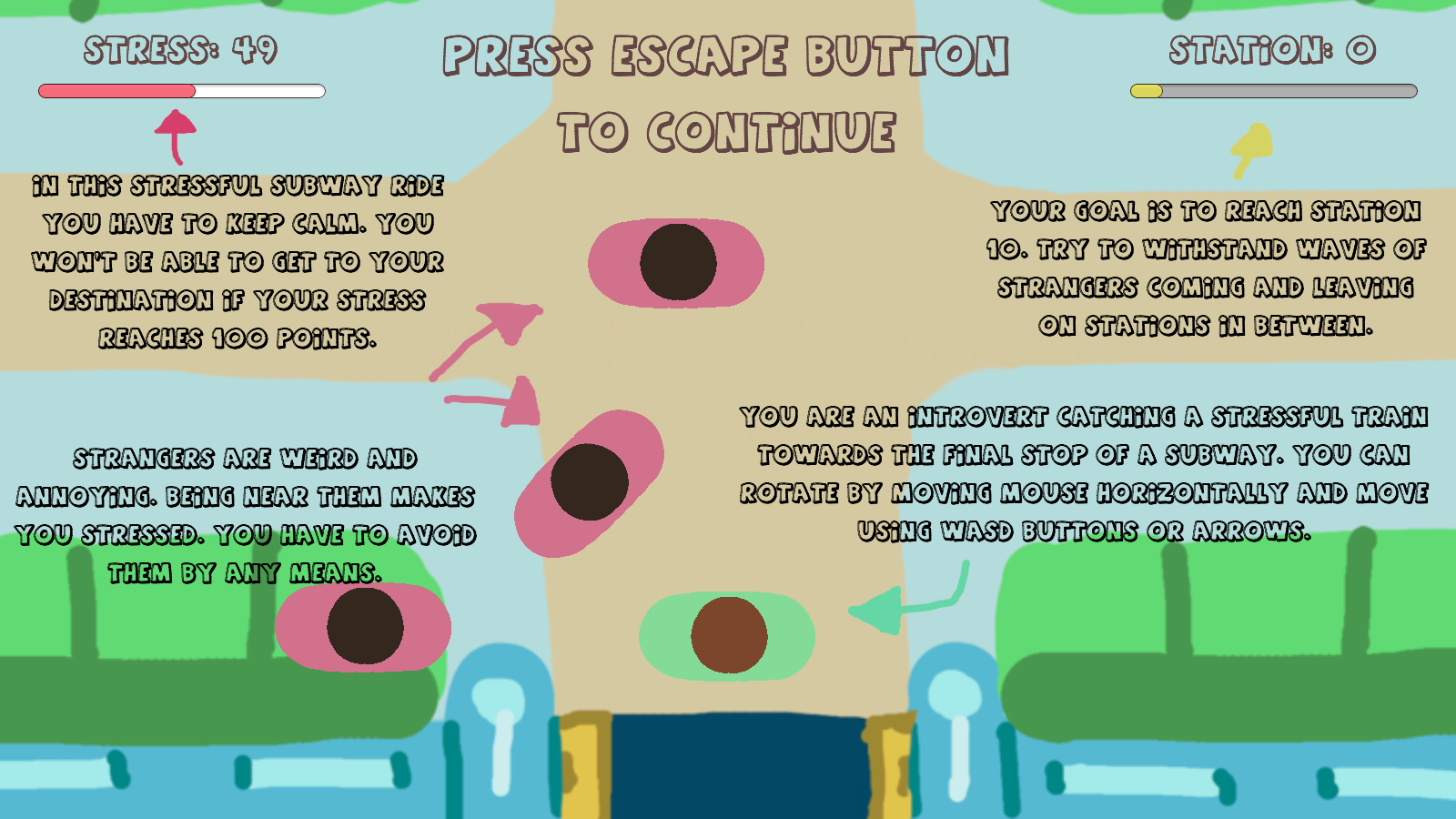 Controls:
start game - enter / return
rotate - mouse (horizontal axis)
move - WASD or arrows
pause / manual - esc
Credits
The font was developed by Jakob Fischer at www.pizzadude.dk.
The sound effects were downloaded from freesound.org and processed by me.
The pathfinding system for AI was taken from https://arongranberg.com/astar/ and adapted by me.
All the rest of the contents were developed from scratch during the game jam by Mykola Herasymovych.
Notes
In case the web version doesn't work in Chrome, try using Mozilla Firefox.
Download
Click download now to get access to the following files:
NotSoPersonalSpace_win.zip
26 MB
NotSoPersonalSpace_mac.zip
29 MB
NotSoPersonalSpace_linux.zip
30 MB